Web Counters
Website Visitors
Since
December 14, 2012

Visitors Today
Sep 04, 2015

Latest 10 Responses

09/03/2015: 87 OLD POST RD S CROTON: WESTCHESTER ARC, Cross: SUNSET DR, Type:ALARM, COMM, Time out: 12:42:10 Area: CROTN,Alarm lev: 0
09/01/2015: RT9/CROTON POINT AVE CROTON: SB, Cross: RT9, Type:MVA, INJURIES, Time out: 09:46:43 Area: CROTN,Alarm lev: 0
08/31/2015: CROTON: @RT9 SB 216.9 RAMP FROM (SENESQUA RD), Cross: , Type:MVA, INJURIES, Time out: 20:13:55 Area: CROTN,Alarm lev: 0
08/31/2015: 7 MICHAELS LN CROTON, Cross: OLD POST RD N, Type:ALARM, RESD, Time out: 12:57:47 Area: CROTN,Alarm lev: 0
08/31/2015: 74 QUAKER HILL DR CORTLANDT, Cross: QUAKER HILL RD, Type:INVEST, CO-NO, Time out: 10:22:22 Area: CROTN,Alarm lev: 0
08/29/2015: 13 AMBER DR CROTON, Cross: ROBIN LN, Type:INVEST, OUTSIDE, Time out: 08:37:15 Area: CROTN,Alarm lev: 0
08/29/2015: 31 LOCUST RD BRIARCLIFF, Cross: WILLOW DR, Type:STRU, , Time out: 03:58:09 Area: BCLFM,Alarm lev: 1
08/27/2015: 41 BRAMBLE BUSH RD CORTLANDT, Cross: BATTEN RD, Type:INVEST, OUTSIDE, Time out: 20:54:53 Area: CROTN,Alarm lev: 0
08/27/2015: 40 CROTON HARMON YDS CROTON: @METRO NORTH (CH) CONSTRUCTION TRAILERS (BEHIND DINER), Cross: CROTON POINT AVE, Type:ALARM, COMM, Time out: 16:01:59 Area: CROTN,Alarm lev: 0
08/26/2015: 9 EKLOF CT CROTON, Cross: BATTEN RD, Type:INVEST, INSIDE, Time out: 16:55:34 Area: CROTN,Alarm lev: 0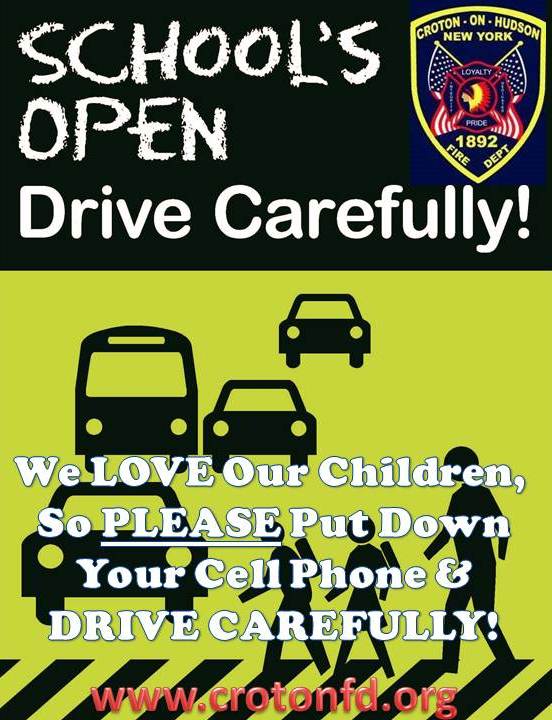 Want to donate to Croton's Bravest?

Follow this link.



We thank you all for visiting us here on the internet, and encourage you to follow us at Twitter and Facebook (CrotonFire) for the most up-to-date Croton FD happenings! Please respect the content we so proudly share with you. The duplication of text, photos, video or any other content is prohibited without the written consent of the Croton-on-Hudson Fire Department. If you have any questions or would like to use any content from our website, please contact our webmaster by clicking HERE. Thank you for your cooperation and understanding, and we appreciate your support.

FASTeam to Briarcliff for Fully Involved House Fire

CFD Reporter, August 29

A fully involved house fire in Briarcliff Manor sent the Croton-on-Hudson FD into action around 4:10 AM this Saturday.

On the "10-75" or "Working Fire" assignment, Croton Fire was dispatched as the Firefighter Assist & Search Team. Responding to this request were Car 2083 (Asst. Chief Colombo) and Engine 119.

On scene, our crew conducted periodic size-ups of the fire conditions and monitored both ... (Full Story & Photos)

Rollover Snarls AM Commute on Route 129

CFD Reporter, August 26

Just before 8:00 AM this past Wednesday, Croton Fire and Croton EMS were dispatched to Grand Street - also known as Route 129 - near the Village Line for a Rollover Motor-Vehicle Accident. Responding on this assignment were Engine 118, Rescue 18 and Car 2089 (Dep. Chief J.M. Munson).

Upon arrival, units found one vehicle, traveling westbound towards the village, had apparently left the roadway, ... (Full Story & Photos)

Local Teen Struck, Killed by Train

CFD Reporter, July 21

At 3:53 PM on Tuesday, Croton-on-Hudson Fire Department - along with Croton EMS and the Ossining Paramedic Unit - were dispatched to the Croton-Harmon Train Station for a person struck by and under a train. On the dispatch was Rescue 18, Engine 119 and Engine 120.

Engine 119 was first to arrive along with Croton EMS 55B2 within two minutes of dispatch. The crew of E119 and 55B1 made their way up ... (Full Story & Photos)



Photo from Lohud.com


Peekskill Cover Assignment & Electrical Fire in First Due

CFD Staff, July 20

As members were beginning their monthly FASTeam training at our Station #2, the team was dispatched to the scene of a heavily-involved structure fire in the City of Peekskill. While turning out of quarters with a full crew, we were cancelled and the assignment was given to another company.

After securing E119 in it's bay, we were then alerted to a cover assignment in Peekskill for the report of ... (Full Story & Photos)

Woman Hit By, Trapped Under Truck

CFD, July 07

Around 9:45 AM on Tuesday, July 7th, Croton Fire and EMS were dispatched to a person struck by a motor-vehicle on Croton Point Avenue near the entrance to Croton-Harmon Train Station. On the assignment were Engine 120, Rescue 18, Croton EMS 55B1 and Ossining Paramedic 36M1.

Less than two minutes later, Car 2082 (Asst. Chief Mansfield) was on scene, reporting a female pedestrian was struck by and ... (Full Story & Photos)

Thank you for visiting! Your feedback is important to us - feel free to sign the guestbook.
2015 Incidents
Jan
39
Feb
44
Mar
41
Apr
26
May
33
Jun
32
Jul
33
Aug
43
Sep
Oct
Nov
Dec
Total
291
Past Incidents
2014
369
2013
373
2012
437
2011
445
2010
469
2009
329