Web Counters
Website Visitors
Since
December 14, 2012

Visitors Today
May 02, 2016

Latest 10 Responses

04/30/2016: @CROTON POINT PARK - CABIN CAMPING:CABIN #5, Cross: , Type:ALARM, COMM, Time out: 16:47:56 Area: CROTN,Alarm lev: 0
04/26/2016: 22A BARI MANOR CROTON, Cross: OLD POST RD S, Type:INVEST, CO-YES, Time out: 23:05:03 Area: CROTN,Alarm lev: 0
04/24/2016: 224A CLEVELAND DR CROTON, Cross: JACOBY ST, Type:BRUSH, default, Time out: 00:57:56 Area: CROTN,Alarm lev: 0
04/23/2016: 29 RADNOR AVE CROTON, Cross: OLCOTT AVE, Type:STRU, default, Time out: 19:03:50 Area: CROTN,Alarm lev: 1
04/23/2016: 29 RADNOR AVE CROTON, Cross: OLCOTT AVE, Type:ALARM, RESD, Time out: 19:03:50 Area: CROTN,Alarm lev: 0
04/22/2016: 40 ARROWCREST DR CROTON: @HUDSON NATIONAL GOLF CLUB, Cross: RED MAPLE RIDGE, Type:ALARM, COMM, Time out: 19:20:14 Area: CROTN,Alarm lev: 0
04/21/2016: 13 NEWTON CT CROTON, Cross: SCENIC DR W, Type:ALARM, RESD, Time out: 21:14:38 Area: CROTN,Alarm lev: 0
04/21/2016: 193 GRAND ST CROTON, Cross: SUNSET TRL, Type:INVEST, INSIDE, Time out: 13:23:09 Area: CROTN,Alarm lev: 0
04/21/2016: 11 BETHEA DR CORTLANDT, Cross: SPRING VALLEY RD, Type:INVEST, INSIDE, Time out: 11:16:04 Area: CROTN,Alarm lev: 0
04/20/2016: 10 LOVELL ST SOMERS, Cross: ROUTE 202, Type:MA, FIRE, Time out: 16:40:45 Area: SOMER,Alarm lev: 0
Want to donate to Croton's Bravest?

Click on the Button to right.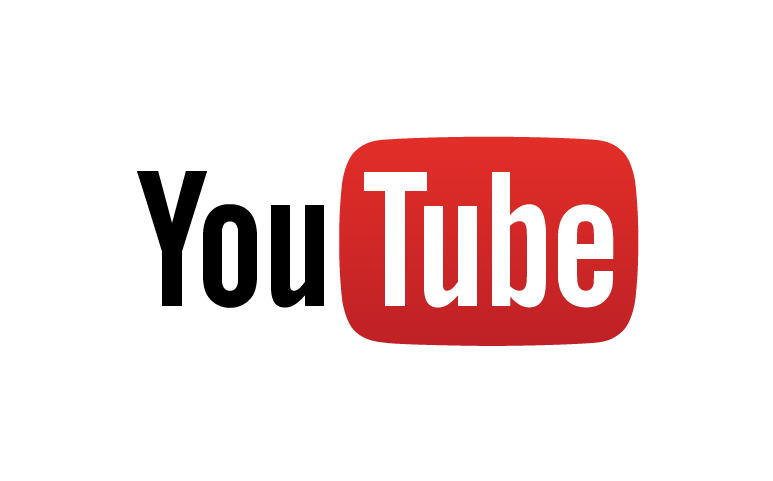 The Croton-on-Hudson Fire Department is now on Youtube! You can find us as the "Croton-on-Hudson Volunteer Fire Department." Be sure to check out our videos, "like them," share them and to subscribe to see all of our latest offerings!
We thank you all for visiting us here on the internet, and encourage you to follow us at Twitter and Facebook (CrotonFire) for the most up-to-date Croton FD happenings! Please respect the content we so proudly share with you. The duplication of text, photos, video or any other content is prohibited without the written consent of the Croton-on-Hudson Fire Department. If you have any questions or would like to use any content from our website, please contact our webmaster by clicking HERE. Thank you for your cooperation and understanding, and we appreciate your support.


50 Year Members Pat Calcutti and Harold Lockwood.

Harmon Engine Recognizes Senior Members

Deputy Chief John Munson, March 13

On Sunday evening, the Harmon Engine Company No. 3 recognized two of their three senior-most members for reaching - and surpassing - 50 years of service. These honorees were Past Captains Pat Calcutti, who joined in November 1964, and Harold Lockwood, who became a member in April 1963.

Over the years, much has changed at Harmon Engine - a new firehouse, new apparatus and plenty of new faces - ... (Full Story & Photos)


Reported House Fire on North Riverside

CFD Reporting Team, March 08

Croton's Bravest were dispatched to the 100-Block of North Riverside Avenue on Tuesday afternoon around 12:12 PM for a reported house fire.

Car 2084 (Deputy Chief Gerry Munson) called responding one minute later, with an update from 60 Control stating the caller reported a fire on the exterior wall of her house. He arrived first less than three minutes after dispatch, with Engine 119 seconds behind ... (Full Story & Photos)

Dryer Fire in Harmon Laundromat

CFD Reporting Team, March 06

At 7:58 this Sunday morning, Croton's Bravest, along with Ladder 41 from the Ossining Fire Department, were summoned to M&T Cleaners on South Riverside Avenue for a reported dryer fire.

Car 2082 (Colombo) arrived first, confirming a fire in a dryer with smoke coming from the roof. Engine 120 (Harmon Engine) arrived first and stretched a 1 3/4" hose line in to the laundromat. The crew of next-arriving ... (Full Story & Photos)

Local Teen - and Dog - Rescued From Icy Pond

Deputy Chief John Munson, February 20

At about 3:05 PM on an unseasonably warm Saturday, Croton Fire, Croton On Hudson EMS and the Ossining EMS Paramedic were dispatched across from Camp Discovery on Route 129 for the report of a person and a dog fallen thru the ice and into the cold water. On the CFD assignment were Rescue 18, Utility 14, Engine 119, Engine 118, Marine 32, Marine 52 as well as all three Chiefs.

Upon the arrival of Car ... (Full Story & Photos)


Mutual Aid to Mohegan for the Fully Involved House

CFDFASTeam, February 07

Minutes before Super Bowl 50's kickoff, our FASTeam was dispatched to the fully engulfed house fire in the Lake Mohegan Fire District on Maple Court in southern Cortlandt. On the assignment were Car 2082 (Colombo) and Engine 119 with a full compliment of volunteers.

With the fire spreading throughout the two and a half story home in what seemed like only seconds, Mohegan FD mounted an exterior attack ... (Full Story & Photos)

Thank you for visiting! Your feedback is important to us - feel free to sign the guestbook.
2016 Incidents
Jan
33
Feb
38
Mar
34
Apr
21
May
Jun
Jul
Aug
Sep
Oct
Nov
Dec
Total
126
Past Incidents
2015
443
2014
369
2013
373
2012
437
2011
445
2010
469
2009
329