Web Counters
Website Visitors
Since
December 14, 2012

Visitors Today
May 25, 2015

Latest 10 Responses

05/24/2015: @HUDSON RIVER - VERPLANCK (WATERFRONT PARK), Cross: , Type:RESCUE, , Time out: 17:49:59 Area: VERPL,Alarm lev: 0
05/24/2015: 17 FINNEY FARM RD CROTON, Cross: OLD POST RD N, Type:ALARM, RESD, Time out: 08:33:32 Area: CROTN,Alarm lev: 0
05/23/2015: 1 WHELAN AVE CROTON, Cross: CLEVELAND DR, Type:INVEST, INSIDE, Time out: 11:48:56 Area: CROTN,Alarm lev: 0
05/22/2015: 18 DRISLANE RD BRIARCLIFF, Cross: MACY RD, Type:MA, FIRE, Time out: 03:09:20 Area: BCLFM,Alarm lev: 1
05/21/2015: AMBER DR/ROBIN LN CROTON, Cross: AMBER DR, Type:HAZARD, WIRES, Time out: 15:42:23 Area: CROTN,Alarm lev: 0
05/21/2015: 1320 ALBANY POST RD CROTON, Cross: ARROWCREST DR, Type:INVEST, OUTSIDE, Time out: 15:04:23 Area: CROTN,Alarm lev: 0
05/20/2015: 19 PENFIELD AVE CROTON, Cross: DEVON ST, Type:INVEST, INSIDE, Time out: 12:06:25 Area: CROTN,Alarm lev: 0
05/20/2015: 1280 ALBANY POST RD CROTON: @SKYVIEW HEALTH CARE CENTER, Cross: PRICKLY PEAR HILL RD, Type:ALARM, COMM, Time out: 08:49:18 Area: CROTN,Alarm lev: 0
05/17/2015: 6 MT AIRY RD E CORTLANDT, Cross: WINDSOR RD, Type:INVEST, OUTSIDE, Time out: 19:00:00 Area: CROTN,Alarm lev: 0
05/15/2015: CROTON: @CROTON POINT PARK, Cross: , Type:BRUSH, , Time out: 15:21:08 Area: CROTN,Alarm lev: 0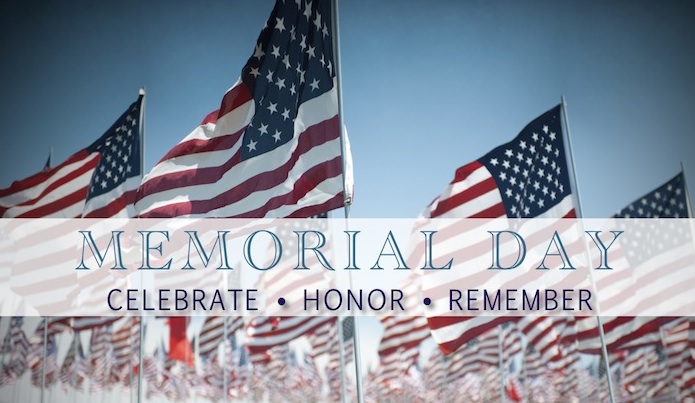 Want to donate to Croton's Bravest?

Follow this link.



Oven Fires at Harmon School/Church

CFD Reporter, May 12

Croton-on-Hudson Firefighters were called to an activated fire alarm at The Circle School / Our Savior Lutheran Church on Cleveland Drive around 5:25 PM on Tuesday. On the arrival of Car 2081 (Chief Vlad) just over a minute later, he encountered a moderate to heavy smoke condition in the building and struck out a full First Alarm Response.

Car 2083 (Assistant Chief Colombo) arrived moments later, ... (Full Story & Photos)

A Hot, Busy Monday for Bravest

CFD Reporter, May 11

A hot and busy Monday for Croton's Bravest this week. Our volunteers responded to five calls between 8:00 AM and 4:00 PM, one of which was a well-involved house fire in Verplanck.

At 08:23 our FASTeam was dispatched on Automatic Aid to the Yorktown Heights Fire District for a reported oven fire. With the fire out upon the arrival of YHFD, the CFD returned to service minutes later. Car 2089 & Engine ... (Full Story & Photos)

Tanker 10 to Bedford Hills Structure Fire

WECO Reporter, May 08

Not more than 10 hours after Croton Fire units operated at our own house fire, we were called in to action once again. At 12:10 PM, Bedford Hills FD transmitted a "10-75" (working fire) for fire in a two-story stone structure in the Kasho Orthodox Community. With limited fire hydrants in the area, their Incident Commander requested four Tankers to the scene, of which Tanker 10 was one of them.

Three ... (Full Story & Photos)



Photographer unknown


Early Morning Emerson Avenue Fire (PHOTOS ADDED)

CFD Reporter, May 08

At 2:18 AM on Friday, Croton's Bravest were dispatched to an Emerson Avenue home for a reported electrical fire. Car 2089 (Deputy Chief John Munson) arrived roughly one minute later and transmitted a "10-75" for a confirmed structure fire. He reported fire on the D-side (right side) of a single-story wood-frame house, all occupants were out and the home's electrical service was down in the roadway.

Car ... (Full Story & Photos)

Large Brush Fire in Croton Point Park

CFD News, May 02

A large, rapidly growing brush fire kept Croton's Bravest busy last Saturday evening.

At 5:38 PM, units were dispatched to an outside smoke condition at Croton Point Park. Upon the arrival of Car 2083 (A/C Colombo) he reported a large brush fire along the southern bay area. Within minutes, he upgraded the original assignment, bringing all five CFD companies in to the scene.

First-arriving Engine ... (Full Story & Photos)

Thank you for visiting! Your feedback is important to us - feel free to sign the guestbook.
2015 Incidents
Jan
39
Feb
44
Mar
41
Apr
26
May
18
Jun
Jul
Aug
Sep
Oct
Nov
Dec
Total
168
Past Incidents
2014
369
2013
373
2012
437
2011
445
2010
469
2009
329