Web Counters
Website Visitors
Since
December 14, 2012

Visitors Today
Oct 22, 2014

Latest 10 Responses

10/22/2014: 53 BRAMBLE BUSH RD CORTLANDT, Cross: BATTEN RD, Type:ALARM, RESD, Time out: 15:03:15 Area: CROTN,Alarm lev: 0
10/21/2014: 9 OLD POST RD S CROTON: @TRINKETS JEWELRY, Cross: MAPLE ST, Type:INVEST, INSIDE, Time out: 17:39:10 Area: CROTN,Alarm lev: 0
10/14/2014: 635 ANNA CT YORKTOWN, Cross: DEAD END, Type:STRU, , Time out: 17:50:24 Area: YKTWN,Alarm lev: 0
10/12/2014: CROTON: @HUDSON RIVER - CROTON (SOUTH OF CROTON POINT), Cross: , Type:MVF, BOAT, Time out: 16:02:43 Area: CROTN,Alarm lev: 0
10/12/2014: CROTON: @HUDSON RIVER - CROTON (SOUTH OF CROTON POINT), Cross: , Type:MVF, BOAT, Time out: 16:02:43 Area: CROTN,Alarm lev: 0
10/11/2014: 9 CHARLES W BRIGGS LN CORTLANDT: alias 9 CHARLES W BRIGGS RD, Cross: OAK PL, Type:INVEST, CO-NO, Time out: 09:13:04 Area: CROTN,Alarm lev: 0
10/11/2014: 9 CHARLES W BRIGGS LN CORTLANDT: alias 9 CHARLES W BRIGGS RD, Cross: OAK PL, Type:INVEST, CO-NO, Time out: 09:13:04 Area: CROTN,Alarm lev: 0
10/10/2014: 1 MICHAELS LN CROTON, Cross: DEAD END, Type:BRUSH, , Time out: 22:46:34 Area: CROTN,Alarm lev: 0
10/10/2014: 1 MICHAELS LN CROTON, Cross: DEAD END, Type:BRUSH, , Time out: 22:46:34 Area: CROTN,Alarm lev: 0
10/08/2014: 49 WELLS AVE CROTON, Cross: MAPLE ST, Type:HAZARD, WIRES, Time out: 03:24:26 Area: CROTN,Alarm lev: 0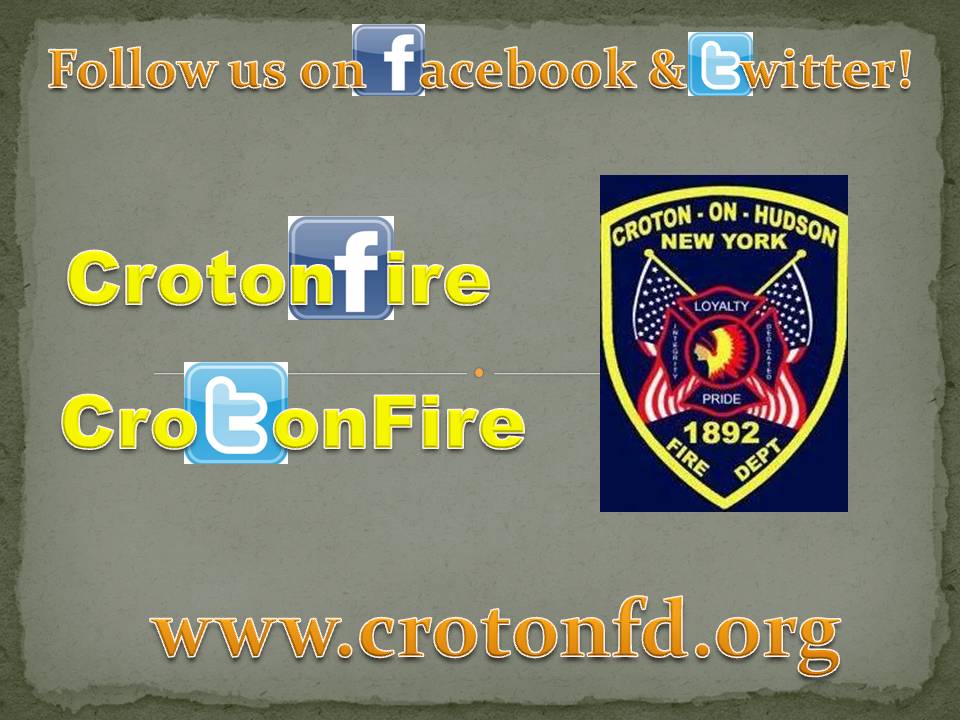 SMOKE/CO ALARM RECALL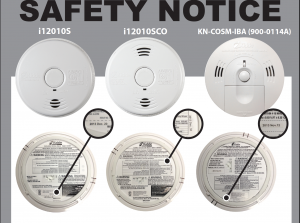 Please click on the image for more information regarding the Kidde Smoke & Combination Smoke/CO Alarm Recall.
Tanker 10 Mutual Aid to Briarcliff Two Days in a Row

CFD Reporter, October 29

A stubborn fire within a mulch / yard waste pile including large logs in the Town of Mount Pleasant kept area firefighters busy this week.

On Tuesday morning, Briarcliff Manor FD was dispatched to the Mount Pleasant Sportsman's Club on Clay Bird Lane for an outside odor of smoke. Upon their arrival, they found a significant amount of fire in the 50-60 foot high pile. With no fire hydrants nearby, ... (Full Story & Photos)


Washington Engine Recognizes "Old Timers"

Deputy Chief John Munson, September 22

Last night, in front of over 65 family members, friends and peers, the Washington Engine Company No. 2 recognized it's four senior men for their years of service to the company and the Croton-on-Hudson Fire Department. The night's honorees were Vito Calcutti Sr., Donald "Tex" Fagan, John Giglio and Harold Waters. These men have given over 62, 70, 70 and 59 years, respectively, to the company and ... (Full Story & Photos)

Route 9 Car Fire

CFD Staff Reporter, September 22

On Monday morning around 11:00 AM, Croton's Bravest were dispatched to a reported motor-vehicle fire on northbound Route 9, near Croton Point Avenue. A highway assignment of two Engines (E120, E119), Tanker 10 and Rescue 18 were dispatched.

Car 2083 (Asst. Chief Colombo) arrived first, reporting smoke from a vehicle on the northbound Croton River Bridge. He instructed first-arriving Engine 119 ... (Full Story & Photos)

Kidde Recalls Smoke Alarms

Deputy Chief John Munson, September 16

Certain Smoke and Combination Smoke/Carbon Monoxide Alarms manufactured by Kidde have been voluntarily recalled by Kidde and the U.S. Consumer Product Safety Commission (CPSC).

The models involved are the hard-wired type with a battery back-up that can be "latched" to other detectors within a residence. It has been determined that the affected alarms may not perform as designed following a power ... (Full Story & Photos)

Rescue 18 Takes Home Inspection Award

CFD Reporter, September 13

Even though the weather didn't cooperate, the Croton-on-Hudson Fire Department's annual Inspection still went off without a hitch.

Due to on again, off again rain all day, the apparatus were judged in their respective quarters prior to the start of the event at Harmon Firehouse. After, all of the apparatus assembled for review by department members, Village officials and visiting fire departments.

A ... (Full Story & Photos)

Thank you for visiting! Your feedback is important to us - feel free to sign the guestbook.
2014 Incidents
Jan
41
Feb
37
Mar
34
Apr
24
May
24
Jun
32
Jul
32
Aug
35
Sep
33
Oct
10
Nov
0
Dec
0
Total
302
Past Incidents
2013
373
2012
437
2011
445
2010
469
2009
329